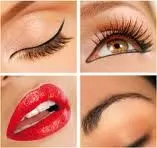 Permanent Make Up

Permanent makeup is the art and science of implanting color into your skin. It is putting the right color in the right place so you can look better naturally. Specialized instruments allow color to be placed into the layer of the skin known as the dermis. Because the outermost layer of skin, the epidermis, is always shedding and renewing itself, you are looking at color through a thin veil of skin. When your procedure is completed, the color will appear darker than the final result. This is because the color is in BOTH the epidermis and dermis. The color in the top layer will flake off during the healing process. All permanent makeup is a multi step process and requires 2, sometimes 3, applications to achieve the desired result.

Eyebrows-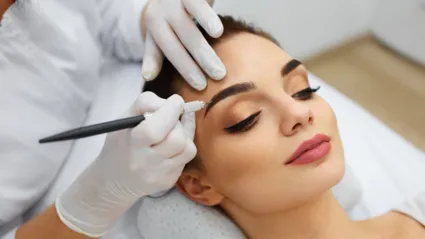 Microblading - $395

Touch up (6-9 weeks) - $135

Microblading with shading - $425

Touch up (6-9 weeks) - $135

Powderfill/Ombre Brow - $275

Touch up (4-6 weeks) - $135

Combination/Hybrid Brow - Fusion of Powerfill & Microblading techniques - $395

Touch up (6-9 weeks) $135
Eyes-
Eyeliner - top & bottom - $315

Upper or lower liner - $210

Eyelash tattoo - $210

Prices do NOT include touch up

Lips-
Lipliner- $200

Full lips- $500

Lip Blush - $315
Prices do NOT include touch up

Other Permanent Makeup Services-

Beauty mark - $150

Faux freckles - $150

Scalp - consultation required
Scar Camouflauge - consultation required
Consultation - all consultations are thorough and complimentary to insure that all of your questions are answered to full satisfaction

Touch Ups-

Additional touch up within 6 months - starting at $80




Touch up 6 - 12 months - $105

Touch up Yearly+ - $170




Color Boost touch up - 2 years+ - $210

Touch up/correction by previous Permanent Makeup Artist - starting at $265
Lashes-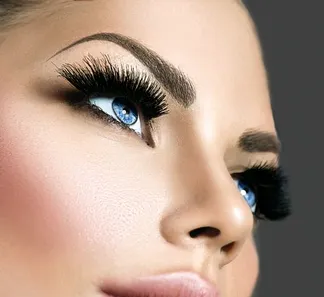 Eyelash Extensions - Full Set Prices
Classic lash refills
2 weeks ~ $70

3 weeks ~ $80
4 weeks ~ $100
Hybrid lash refills
Strip Lashes - $25
Individual temporary lashes - $50



Waxing -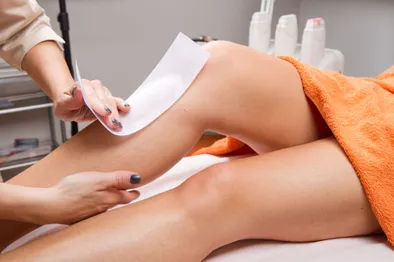 Facial waxing -

Eyebrow - $25

Eyebrow wax & tint - $40

Lip - $10

Chin or Cheek - $15+

Henna Brows - includes Henna tint, brow shaping & wax $45
Henna is a beautiful option for women that want the look of a fuller/more defined brow that Microblading or Permanent cosmetics can offer but without the commitment or price. Henna gives you the soft appearance of makeup & also lasts longer than traditional brow tints can. With proper aftercare, Henna lasts approximately 2 weeks on the skin & up to 4 weeks on brow hairs!
NEW!!! Brow Lamination/Brow blow out- includes lamination, brow shaping & wax -
▪️ Without brow tint $65 / With brow tint $75
What is it? A process where a perming & setting solution is applied to straighten out each eyebrow hair. Great for those curly, unruly or course eyebrow hairs that cannot be tamed. It creates a fluffy and fuller brow look. Lasts anywhere from 4-6 weeks! **Required aftercare - DO NOT get wet or sweat for 24 hrs after application**

Bikini -

Modest bikini - $40

Hi Cut bikini - $50

Brazilian - $65
Legs -
Lower - $40

Upper - $35

Full legs - $75
Arms - $35

Underarms - $25
Back - $75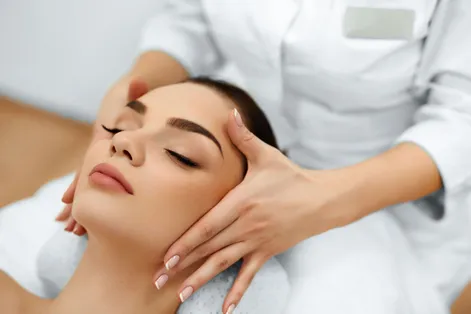 Skin Care-
Get the healthy, glowing skin you desire. All facial treatments are done using Eminence Organic Skin Care. Eminence is the award-winning provider of the most effective skin care products in the natural and organic skin care industry. All facials and other skincare treatments can be customized to suit your skin's specific needs. All facials include deep pore cleansing, exfoliation, extractions and a customized treatment mask.
Eminence facial treatment w/ LED light therapy or Microdermabrasion - $150 1.5 hours - includes extractions, double exfoliation, 2 customized treatment masks, hand & arm treatment, facial massage, neck & shoulder massage, pure luxury!
Eminence Organic facial - $100 1 hour - includes extractions, facial massage, customized treatment mask
Gentleman's Organic Facial - $100 1 hour
Microdermabrasion $110 1 hour
Chemical Peels - $110
Arctic Berry Peel - Multi-acid 20% Peel - Refining, Illuminating & Collagen Boosting. Ideal for dry, mature skin & hyperpigmentation (sun damage) Evens skin tone, reduces inflammation & redness. NOT suitable for acne skin types.
Blueberry Detox Firming Peel - AHA Peel - Refines & Clarifies, Firms & temporarily tightens the skin. Ideal for all skin types, especially dry, mature, thick & sun damaged skin. NOT for extremely sensitive or rosacea skins.
Mangosteen Lactic Acid Peel - 10% Lactic Acid - Resurfaces, Revitalizes & Illuminates. Minimizes pore size & gives a flawless lunimus glow. Ideal for all skin types INCLUDING sensitive skin.
LED light therapy treatment - Blue light for Acne or Red light for Anti-Aging for the face - $40
LED light therapy treatment - for the hands $30
Special Event Make up -
Makeup application - starting at $60
Makeup lesson - Do you need a pro to help show you some tricks like proper makeup application, matching the correct shade of foundation & your best color palette? Get a step by step guide with a makeup professional - $65 -

1 hour
**Full range of makeup products also available for purchase**